Ms. Ninfa Bandorio News 28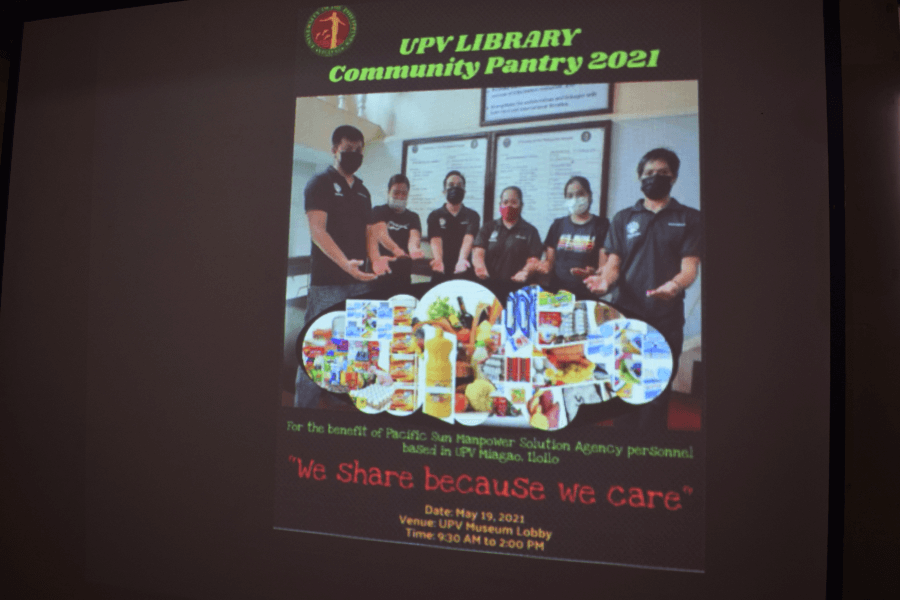 "We Share Because We Care".
As part of the extension service of the UP Visayas University Library, the group held a Community Pantry on 19 May 2021 from 9:30 a.m. to 2:00 p.m. at the UPV Museum Lobby. The beneficiaries of this activity are janitorial personnel of Pacific Sun Manpower Solution Agency based at the UPV Miagao campus.